This new generation is more likely to having the perfect beard and mustache. Though it is the current trend but you cannot grow your beard for a lifetime. You don't need to shave every day or every week or month or year, yes, but at least when you think to do so, you must know the golden rules of shaving to get the classic shaving experience. If you don't know how to shave properly, then you may face itchy irritated skin and ingrown hair all over your chicks. So it is better to know the rules than feeling those creepy things first.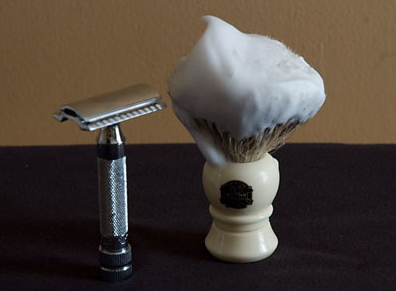 • Classic shaving: Prep your skin: to get the great shave experience it's important to prepare your skin for the shaving. It is best to shave after your bath because that makes the beard hair softer than ever. If not possible then wash your face with warm soapy water and not with hot as hot water makes the skin dry and sensitive.
• Choose the correct medium: choosing the best shaving kit is essential to enjoy the shaving brush. According to your skin type and preference choose the right shaving kit. There are loads of shaving razors, creams, soaps and brushes you can choose from.
• Lather with a brush: lather with the brush is always better than to use a hand. Shaving brushes make the lather well also using the brush act as a scrubber which exfoliates the skin nicely.
• Shave in the growth way: your whole beard hairs are not grown in a single direction. Certain areas follow a certain direction. Always shave in the direction of the hair growth. That not only gives the clean and close shape but also doesn't irritate the skin or causes in grown hairs.
• After shave care is important: while shaving all your hair follicles open ups, so you need to close the pores. Don't use alcohol based lotions rather than use Aloe Vera gel or moisturizer to relief the skin.
• Skip shaving: it is advisable to skip shaving once in a week. It is important to give facial relief to your skin, and it also gives the shaving soap on the next day.