One of the most crucial components of making a film is the screenplay. It is impossible to make a great movie with a poorly written script. Sometimes the most celebrated producers and script writers in Hollywood get away with some marginal scripts in their movies. But the difference is that they use big actors who will always draw the audience irrespective of the script. But for an independent filmmaker, you have no time to be lazy when writing a script. All movies that have been produced by Jason Murphy for example have used well thought-out scripts.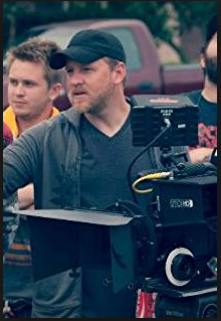 This is why despite being an independent filmmaker, Jason Murphy already has five features under his name. Two of his films have been distributed by a top film distributor, Lionsgate Home Entertainment. One thing you should understand is that the screenplay puts you on the same level with the most applauded film producers, directors and script writers. The advantage of writing a good script is that it does not cost a dime. If you are good at writing a script, you can easily attract a lot of talent and financing. But while it is important to write a great screenplay, do not underestimate its challenges and difficulties.
A great screenplay must tell a captivating story. It must have great dialog and interesting characters. The script in Monsters At Large, a film produced by Jason Murphy who is an indie filmmaker, is well written that top talents were attracted to portray certain characters. For example, Mischa Barton who will portray Katie Parker in the film has won the Teens Choice Award twice. If you think your screenplay writing skills are still low, consider hiring a script writer. If you think your idea for your next film is great but you are not able to bring things together in a script, hiring a writer will work for you just fine.