George Murdoch (also known as Brodus Clay) is an actor, political comedian, and professional wrestler best known as Ring Tyrus. George was born on February 21, 1973, in Pasadena, California in the United States of America and is known for his work for Impact Wrestling. His image is shown on cable television through networks such as Fox, he has had appearances on Fox News, Fox,and Friends and The Fox News Specialists. His career has always been linked to WWE and he has also worked for other independent projects.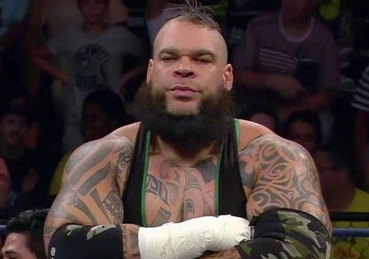 Tyrus has had an outstanding performance as a commentator on " The Greg Gutfield Show, he has also worked for the McMahon family business, as a developer strategist, and as a leading figure or image.
George studied at Quartz Hill High School and then enrolled at Antelope Valley College. Later he studied to obtain the title like the teacher in the University of Nebraska, in Kearney.
As a wrestler Tyrus has stood out, throughout his career between 2006 and 2014 he managed to win a large number of followers and fans but he did not reach the top of this discipline, Tyrus maintained his fame as a professional wrestler, with a variety of different wrestling characters, under nicknames like G-Rilla, Brodus Clay and Monstrous BC.
However, as an actor, he has had important and very successful performances; in 2014 he recorded the voice for the character of Scooby Doo in WrestleMania Mystery and played the character of Danye East in an episode of Trashville. In the year 2017, he played the character of Mighty Tom Jackson in " Glow ", he joined the cast of Preacher with the character of Hell Guard participating in three episodes of this series. He is also known for his portrayal of Goliath in the MacGyver series.
Since his retirement from the fight in 2014, Tyrus has not disappeared from the public eye, continues working for Impact Wrestling and keeps his more than 300 thousand followers of Instagram up to date from all his professional activities.