Thinking of throwing a party?It is your big day, and you are in for a celebration. But isn't planning a party a hefty task? Not just food, but from invitation cards to plates, and tables to thank you gifts. How great will it be if there is someone to plan your party and rent you every nitty-gritty of party supplies!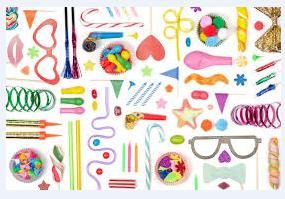 There are many companies which provide party supply on rent. To make a great host, all you need is spend some extra cash and lo! Your party will be a super hit. The market is very competitive today. So you must have some basic idea on how to get the best deal for minimum cash and make your party a success.
Bargain and negotiate
This is the most important quality that you must have. When planning to hire party rentals, always expect a higher rent. There are many hidden costs like carriage and transportation charges included. A small party may not call for negotiations, but a big party like a wedding or a social event; you can negotiate with the rental team. You may ask them some decorations for free or an extra food item in the menu. It all depends on how good your negotiations are.
Make timely reservation
Holiday and wedding seasons are the busiest time for the rental companies. Always try to book them in advance and recall at least a week before the planned date. Try making reservations ahead of time to avoid any chaos or clash of dates.
Check the party supplies in advance
You can never expect fresh or unused supplies from the party rental companies. So it is always better to check the supplies in advance. You will definitely not want to pay for damaged supplies.
Explore the packages
Many party rental supplies company offer packages. For example, there might be a package of crockeries with carpets or tent with tables and chairs. You must explore the packages so that you do not end up paying extra.