To simply explain, diy roofingis a way to provide the homeowners with all the labor and tools required for their roofing project. With this, they can save thousands of dollars. It is done by allowing the homeowner to work directly with the labor crew together so that you can save the hard earned money that would normally go to the professional roofing company handling your project. Just pay for what you have to. You can diy roofing even if you're not confident to perform the tasks because the satellite and quote tool will help you to gain insight into the cost of labor and materials a professional contractor will spend to complete your job.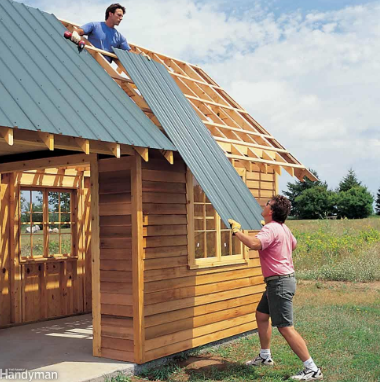 What does the diy roofing toolbox include?
• materials checklist
• project management to-do list with calendar view
• order guide
• ability to find a qualified local labor and select the same
• contracts and various other documents to protect yourself
• step-by-step guide and tips to manage the project
All the tasks related to the roofing job can be done by following the jobs given below:
1. Create an account – this is the first step for working on your diy roofing job. You will be needed to make an account on the website that supports roofing diy. The account will take care of the location and work that you can perform. This will help the staff to allot you with the work that you can perform.
2. Get satellite quote – this will help you to know about the estimated cost and compare the same against the expenditure of hiring a professional roofing company to do the roofing job.
3. Use management toolbox – the toolbox is the key to save thousands of dollars because you will only have to pay for the materials needed and the labor to complete the job. The work gets easier when the intermediate men are removed in-between.
The diy roofing websites also provide offers from highly qualified and reputable roofing companies.